Seismographs and Infrasound Monitors
We build professional grade earth monitoring solutions that anyone can use to measure ground motion and infrasound activities.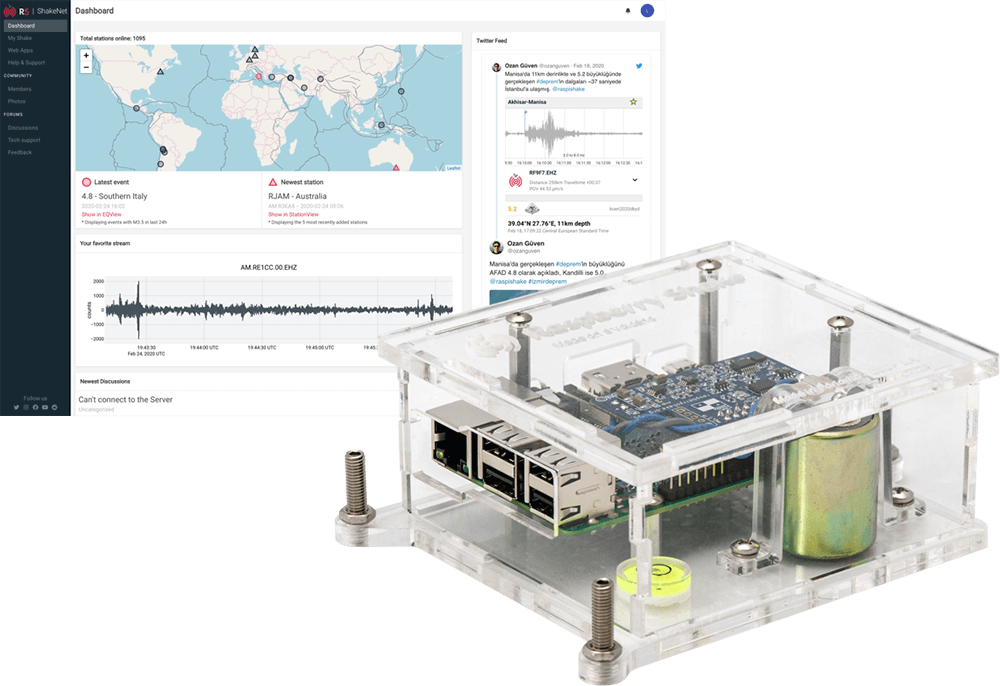 Seismographs – Turnkey Solutions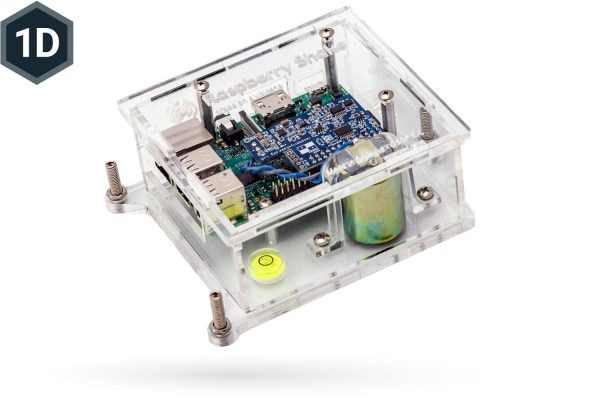 RS1D
The entry level seismograph, perfect for amateurs and experts alike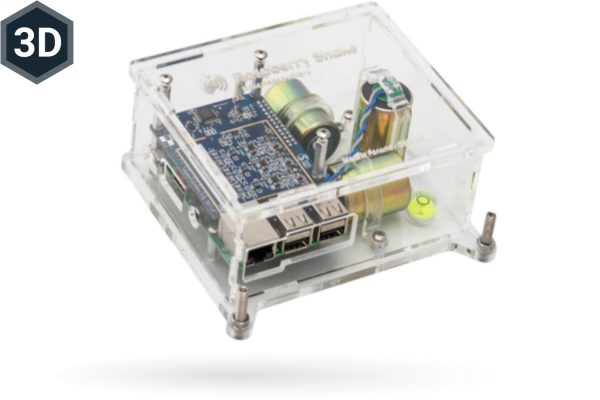 RS3D
Advanced sensor capabilities for high quality seismic data across all axes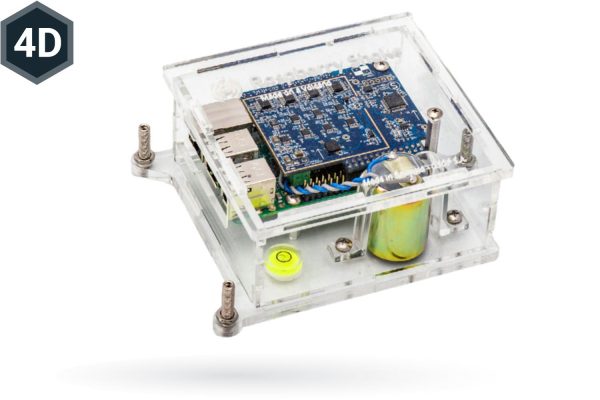 RS4D
Strong Motion Seismograph  for high seismic activity areas




Voices From Shakers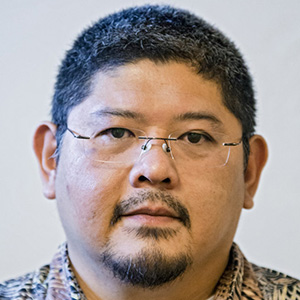 It is a fun way to tinker with new technology, but it is also helping move the science forward. Not only does the Raspberry Shake detect and visualize earthquakes, but having citizen scientists share their Raspberry Shake data increases Oklahoma's seismic network coverage, and allows the Oklahoma Geological Survey to detect more earthquakes more accurately. It is a win-win situation for everyone involved.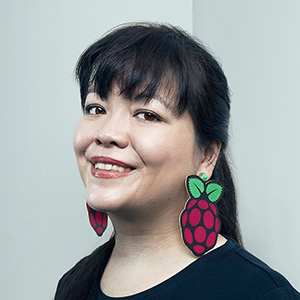 Bringing the affordability of a piece of kit like this down to consumer level is a real achievement: previously this sort of equipment has only been available to universities, governments  and other bodies with the ability to make very big investments. As you have probably gathered; we love it.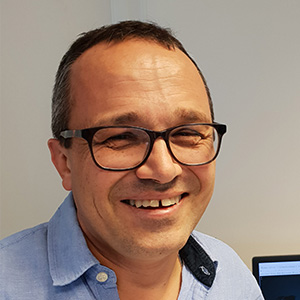 It is more than a gadget! It can be used to locally densify networks to lower magnitude of completeness, it can be an alternative in regions where the situation does not allow the deployment of scientific grade seismometers, can also help for discriminating quarry blasts etc
Raspberry Shake Making The Headlines
Join the network and read the ShakeLetter