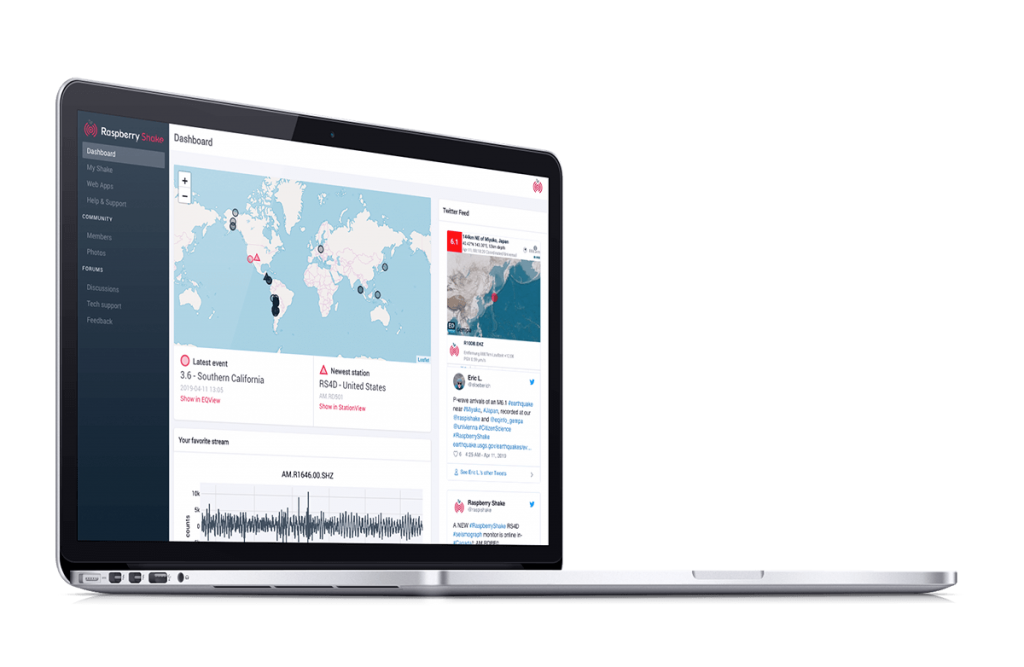 Checkout our new web portal,  connecting you to sensors and fellow Shakers around the world!
RASPBERRY SHAKE SOLUTIONS
The fun begins with Raspberry Shake, your professional grade personal IoT earthquake detection device – or "seismograph" as the Pros call it! And now, with the introduction of the Raspberry Boom, you can explore the unheard symphony of infrasound happening all around you, as you detect the shakes on our planet and the booms in our atmosphere with our revolutionary home science monitors.
Our main research and development offices are located in Panama, actually on a volcano, the Baru Volcano. Here we have been producing professional grade seismograph solutions for over 10 years. The volcano and broader tectonic setting produce dozens of earthquakes every week, helping us to fine-tune Raspberry Shake. Sign up to our Newsletter to receive updates to features and news.