RaspberryShake Personal Seismometers used for Bridging Local Outreach and Seismic Signal Monitoring (BLOSSM)
"The Oklahoma Geological Survey monitors seismic activity throughout the state of Oklahoma and near the state border in neighboring states. To accomplish this, we need seismometers…"

Monitoring African Elephants with Raspberry Shake & Boom
"A team of researchers has used low-cost devices to record footsteps and vocalizations from African elephants in the field."

15 Best Raspberry Pi 4 Projects You Can Build
"In the last few months, we saw several advanced projects being done on Raspberry Pi 4 and it didn't break a sweat. Some of the projects were also featured on The MagPi– Raspberry's official magazine."

Barcelona Finally Has Its First "Educational Seismic Network"
"…the Institute of Earth Sciences Jaume Almera of the CSIC (ICTJA-CSIC) have installed 12 seismic stations in several secondary schools located in Barcelona…"

T3 Alliance: Turning a Crisis into an Educational Opportunity
"During the six weeks Upward Bound summer program at the University of Hawaii Hilo, 17 T3 Alliance students from high schools around the island designed and installed an air quality detection system for the residents of East Hawaii."

Coronavirus lockdown reduces UK ground motions
"Seismometer stations, which are normally used to record earthquakes, have detected a big fall in the ground vibrations linked to human activity."

Bringing Earthquake Education to Schools in Nepal
"The Seismology at School in Nepal program aims to prepare rural communities for the next big earthquake."

El confinamiento aumenta la capacidad humana para detectar terremotos
"La falta de movimiento causada por la cuarentena permite sentir miniseísmos antes imperceptibles."

Michigan Stadium seismometer captures eerie quiet during pandemic
"U of M seismometers record drop in noise levels during COVID-19 pandemic."

Coronavirus Turns Urban Life's Roar to Whisper on World's Seismographs
"Geoscientists are getting a clearer picture of what's going on beneath our feet as lockdowns keep many of us at home."

Worldwide Shutdown Leads to Visible, Positive Environmental Impacts
"The worldwide impacts of the COVID-19 pandemic seem endless. But geologists and those in atmospheric science say the Earth is already seeing positive, visible impacts due to our world pretty much shutting down."

The coronavirus pandemic is making Earth shake less
"Global containment measures to combat the spread of the coronavirus have seemingly made the world much quieter. Scientists are noticing it, too."

The Pandemic Is Turning the Natural World Upside Down
"From inside her living room in London, Paula Koelemeijer can feel the world around her growing quieter. Koelemeijer, a seismologist, has a miniature seismometer sitting on a concrete slab at the base of her first-floor fireplace."

Build a seismograph with Raspberry Shake
"We love Raspberry Shake here at The MagPi. This geology project kit uses a powerful geophone sensor attached to a Raspberry Pi to detect earth tremors."

MBARI engineers develop a new low-cost way to connect deep-sea instruments
"Hoping to attract new users to MBARI's MARS undersea observatory, MBARI engineers Craig Dawe and David French recently developed a wireless device called Deep-Sea Connect, a relatively inexpensive system for supplying data and power to instruments in the deep sea. "

"Kafka and his colleagues are now working on a project using low-cost Raspberry Shake seismographs in collaboration with a community of students of all ages and citizen scientists to better monitor NEUS earthquakes."

Hackathon in Vienna – IMGW Team
"The Winner's team created a prototype of the TraML, a system capable of detection and identification of railroad transport (such as trains and trams) utilizing publicly available ground motion (seismic vibrations) data of the Raspberry Shake network…"

A Personal Seismograph for Understanding the Earth and Our Environment
"Seismography is an ancient discipline that has evolved through the ages… Fast forward to today, we now have the possibility of owning a personal seismograph enabled by Raspberry Pi."

Raspberry Shake makers seek teachers interested in using the project to teach science, technology, engineering and math to their students
"Makers of the Raspberry Shake, an inexpensive hardware-software package used globally to monitor seismic events, are looking to shake up classrooms."

NASA scientist tells plans to conduct potentially ground-breaking research using a Raspberry Pi seismometer and a mini rover
"In the summer of 2018, engineers at NASA's Jet Propulsion Laboratory built a mini planetary rover with the aim of letting students, hobbyists, and enthusiasts create one for themselves."

Monitoring Haiti's Quakes with Raspberry Shake
"A network of 'personal seismometers' is intended to complement Haiti's national seismic network to engage and inform residents about earthquake hazards and preparation."

Seismometer in schools pilot launched in central Sulawesi

Oklahoma Geological Survey hopes to boost earthquake awareness

BGSU expert sees Northeast Ohio earthquake readings Monday
"The Ohio Department of Natural Resources Division of Geological Survey says a 4.0 magnitude earthquake is about the size that begins to get people's attention, but luckily, shouldn't cause much, if any, damage."

VOLCANO WATCH: Students Use Science to Benefit Communities
"During the 2018 eruption of Kīlauea Volcano, when fissures erupted and lava flowed in the Lower East Rift Zone (LERZ), many Puna residents were displaced from their homes."

Raspberry Pi helps geologists measure earthquakes and volcanoes
"On the slopes of a volcano in Panama, is a company making seismographs using Raspberry Pis. Called Raspberry Shakes, their performance is high enough for them to be connected to some international earthquake monitoring networks."

How to improve rapid public earthquake information? Listen to eyewitnesses!
"I set the area of interest, and then tried to adjust the magnitude threshold. Either the threshold was too high and I did not get information for the earthquakes that I felt, or it was too low and I got tens of notifications a day for earthquakes that nobody noticed. I deleted all earthquakes apps."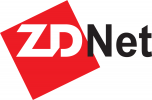 Raspberry Pi-powered boom sensor: Detect earthquakes, H-bombs, SpaceX launches
"A Raspberry Pi-powered sensor can help you detect inaudible sounds from your surrounding area."

Rapid City Museum Adds Interactive Exhibit That Measures Movement In Real-Time
"The museum is installing a hand-sized seismometer box called Raspberry Shake, which will be at the center of a new interactive exhibit allowing guests to jump up and down on the floor and see the seismic waves they create in real-time on a monitor."

Baillet Latour Laureate Recounts Her First Field Season in Antarctica
"Dr. Kate Winter of Northumbria University in the UK is the 2018-2020 laureate of the prestigious Baillet Latour Antarctica Fellowship."

Recordings From An Eq1 & Raspberry Shake Seismographs
"COMPARING TECHNOLOGY: Recorded in the past hour, shown are two Indonesian earthquakes recorded on an EQ1 and Raspberry Shake seismographs."

Engaging Citizen Seismologists Worldwide
"Most of what we know about Earth's structure, dynamics, hazards, resources and exploration for raw materials comes from seismology."

Citizen Science in the Classroom: Raspberry Shake
"In the November/December 2018 issue of Science Scope, Raspberry Shake is the featured citizen science project. The issue's theme focused on the science concepts of motion and stability."

These 5 moments made Michigan Stadium shake the most in 2018
"What do fans inside Michigan Stadium go nuts for more than a perfect fade route toss from Shea Patterson, a vicious sack from Devin Bush or a breakaway run from Karan Higdon?"

I feel the Earth move under my feet (in Michigan)
"The University of Michigan is home to the largest stadium in the USA (the second-largest in the world!). So what better place to test for spectator-induced seismic activity than The Big House?"

Antrim man to record sound data on Antrim Wind project
"An Antrim resident is installing a device on his property that will allow him to continuously monitor low-frequency sound waves generated at Antrim Wind Energy's wind turbine installation when it goes live."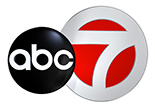 Working seismograph on display at Lawton Public Library
"It's a way to educate the public about earthquakes and seismographs and just to learn a little bit more about how the earth moves and a little bit about geology. It's informational and educational and entertaining all at the same time."

A revolution in seismic detection technology is underway
"Each of these novel ground motion sensor networks provide incredible opportunities for recording rich datasets with which to study the movement of waves through the Earth."

Desktop seismology: How a maker-inspired device is changing seismic monitoring
"It turns out that a seismograph smaller than a box of tissues has become a very useful tool for scientists and educators alike."
Join the network and read the ShakeLetter!