ON A VOLCANO
Raspberry Shake are professional yet affordable Earth Monitoring devices named after the the most popular single board computer in the tech world that powers them, the Raspberry Pi.
For the last 10 years our parent company has made professional geophysical instruments for research facilities and government institutes.  Its founder, Ángel Rodríguez, had always wanted to create a device that anyone could use in their home, school or university, and the idea of the Raspberry Shake was born.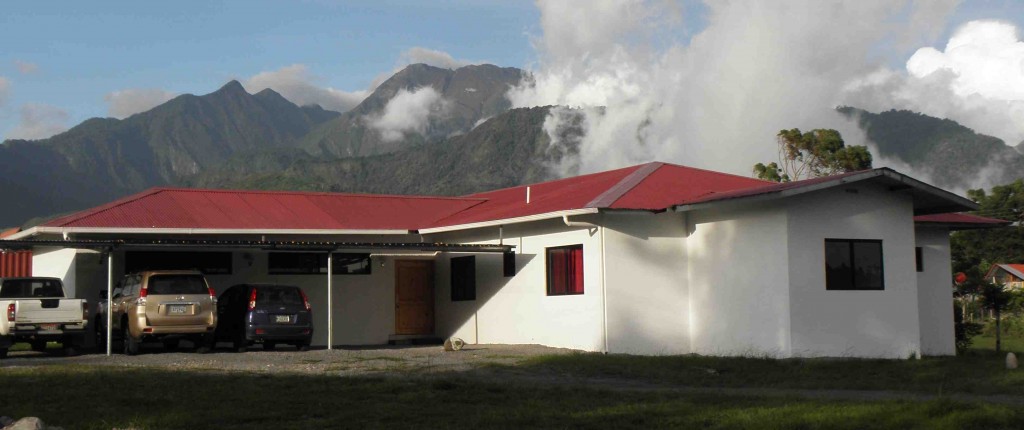 In July 2016 the Raspberry Shake 1D was launched on Kickstarter and it was a resounding success, receiving an award for innovation in Panama from SENACYT and huge interest from consumers and institutes alike. Consumers could access a plug and play professional home science monitor and institutes could easily densify their existing networks with an affordable device that could hold its own against much more expensive models.
This brought rise to our network of interconnected Raspberry Shake devices called Station View, the largest independent citizen science network of earthquake monitors. Here you can view the data of any connected Raspberry Shake worldwide and see Earth motion happening in real time from over the last 10 minutes. Now anyone can see the Earth as it rocks and rolls from natural events such as earthquakes, landslides and avalanches to human impacts of construction, traffic and fracking. There's lots to see because our planet is always shaking one way or another!
Our latest addition, the Raspberry Boom, adds inaudible infrasound activities to the map. Discover rocket launches, meteors, eruptions, explosions, tornadoes, animal calls & MUCH MORE making the largest Citizen Science Seismic and Infrasound Network, all in one place, and powered by YOU!
What are you waiting for?…. Get your RS seismograph or RBOOM infrasound monitor today and join thousands of other "Shakers" monitoring the Earth together –> SHOP NOW
Join the network and read the ShakeLetter!