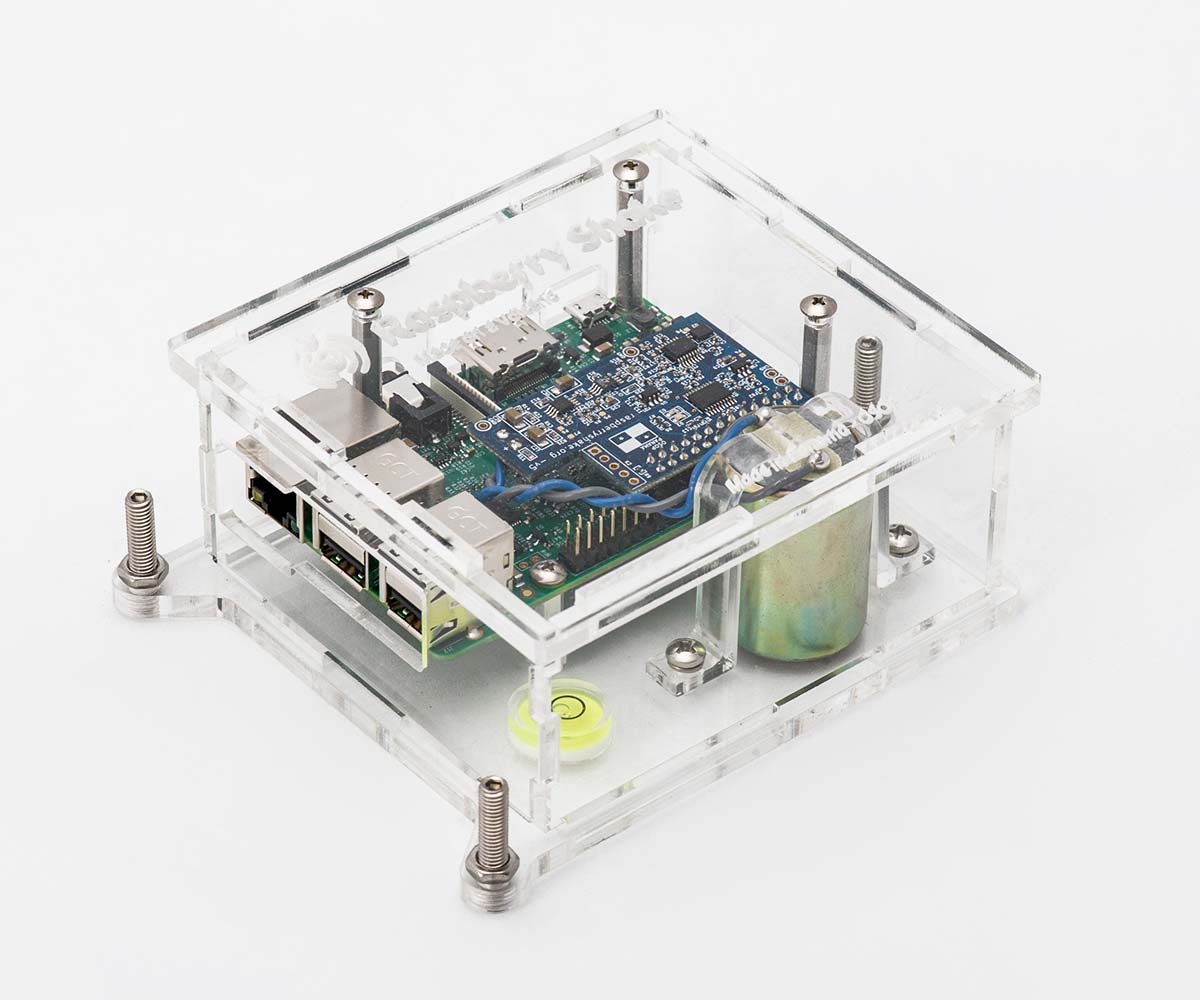 RASPBERRY SHAKE 1D
The original Raspberry Shake seismograph with one super sensitive Earth motion vertical sensor. From a pin drop to a big quake, the Raspberry Shake 1D shows it all!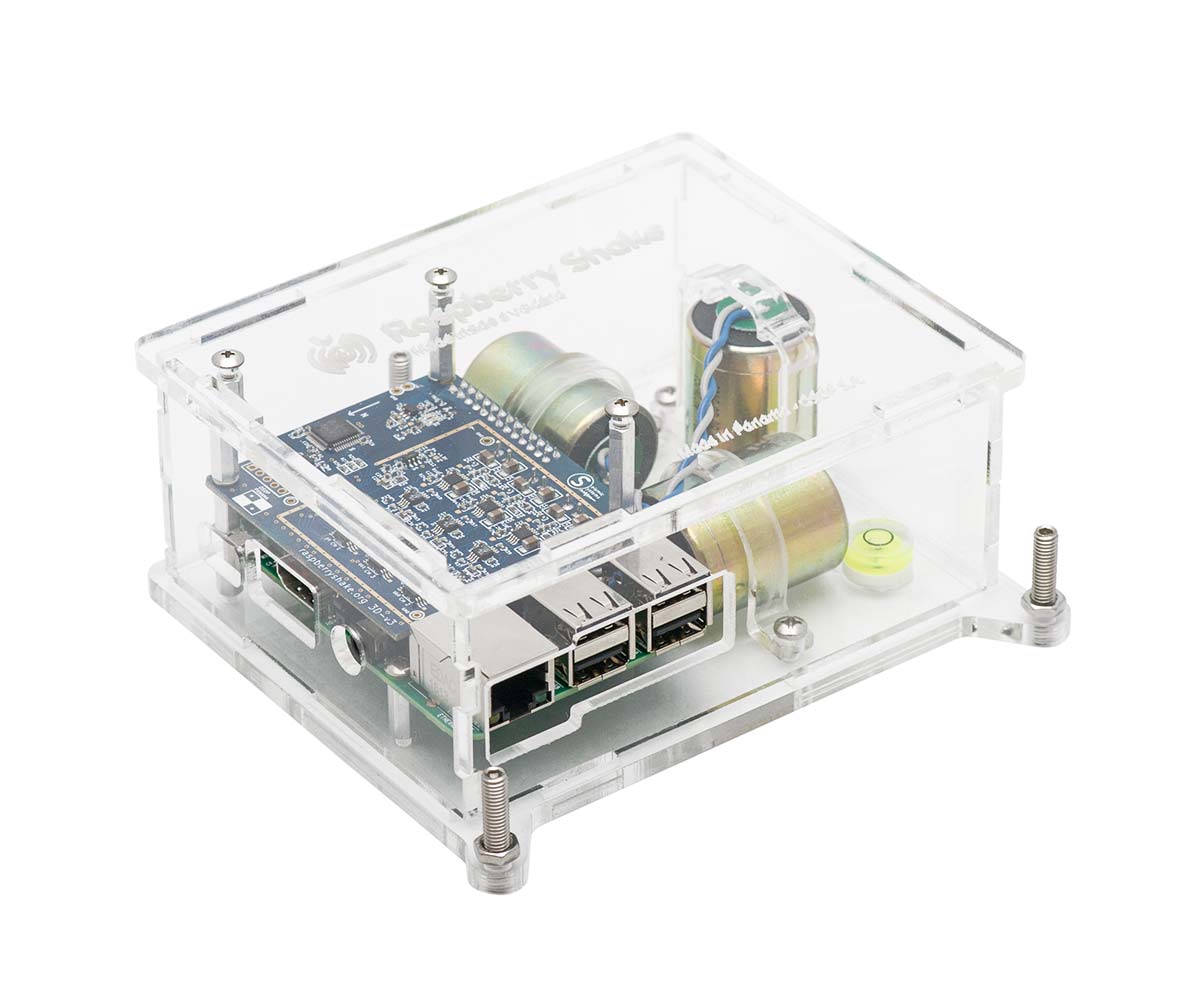 RASPBERRY SHAKE 3D
The 3D is our top of the line Raspberry Shake with 3 super sensitive orthogonal Earth motion sensors. Earthquakes come from all directions and this unit won't miss a beat.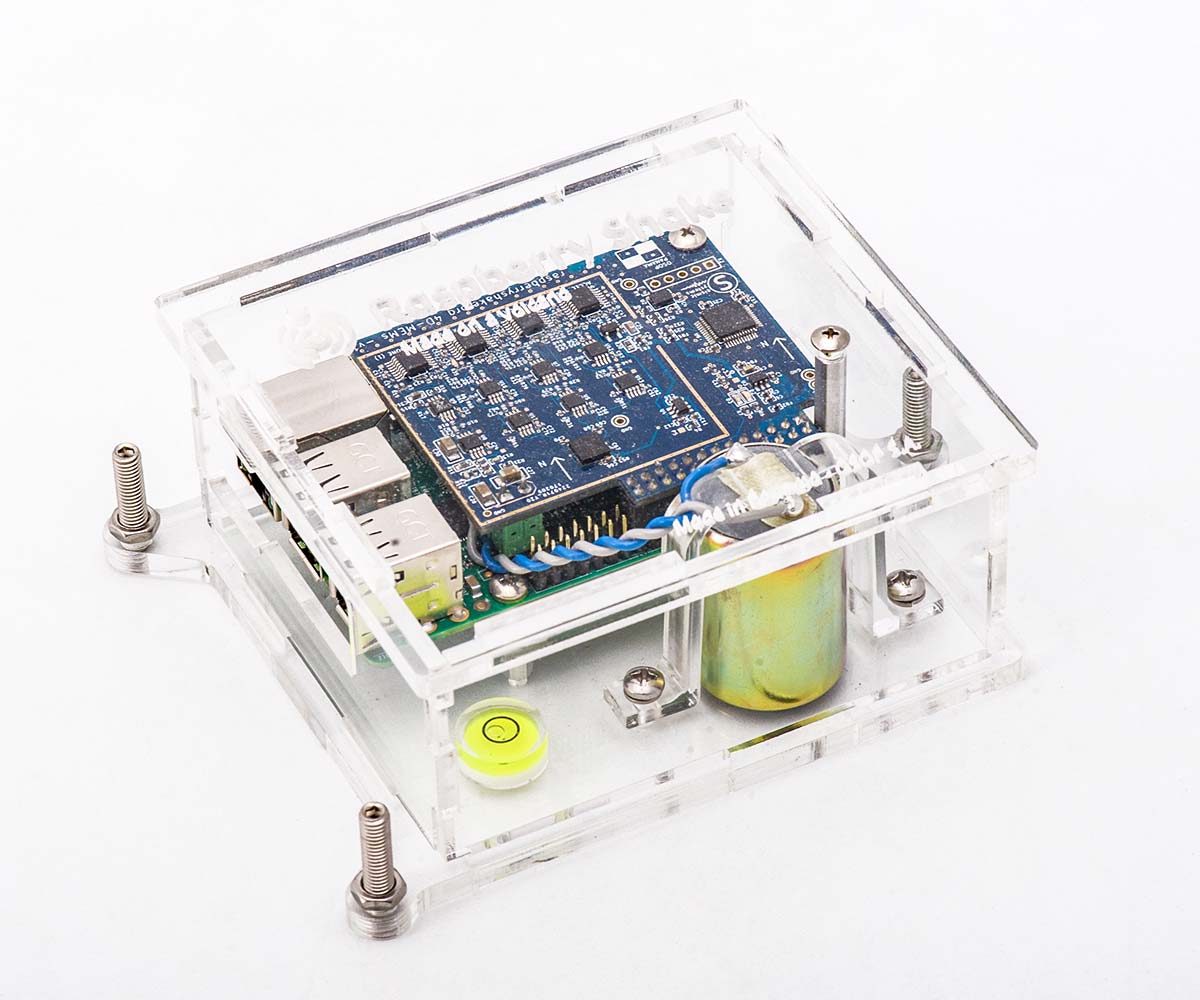 RASPBERRY SHAKE 4D
The 4D is a combination of technologies. See Earth motion from all directions with the combination of a vertical Earth motion sensor and three microelectromechanical systems (MEMS) accelerometers.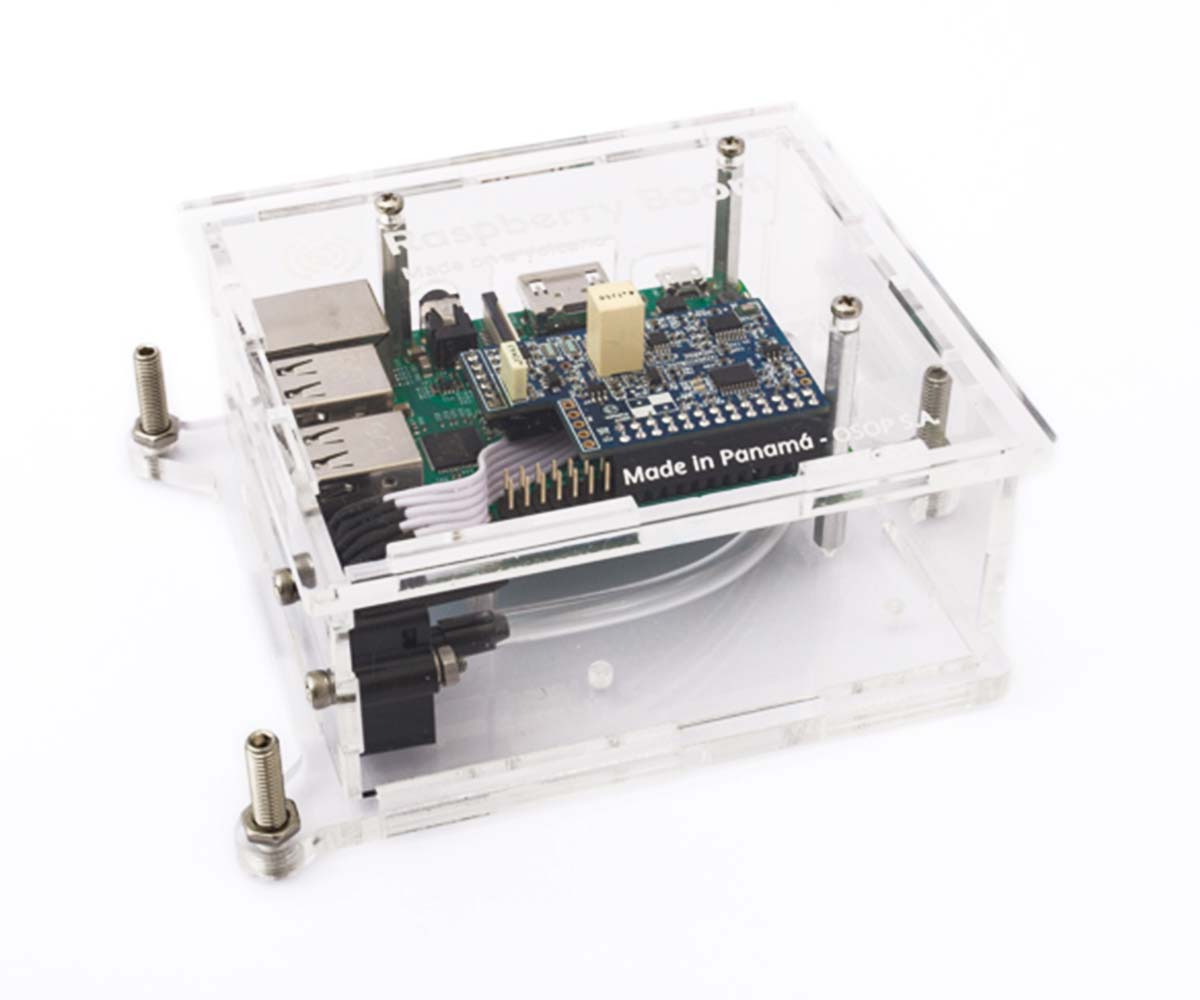 RASPBERRY BOOM
Did you hear that? The Raspberry Boom did! Introducing our next generation home monitor to detect both natural and man made inaudible activities all around you.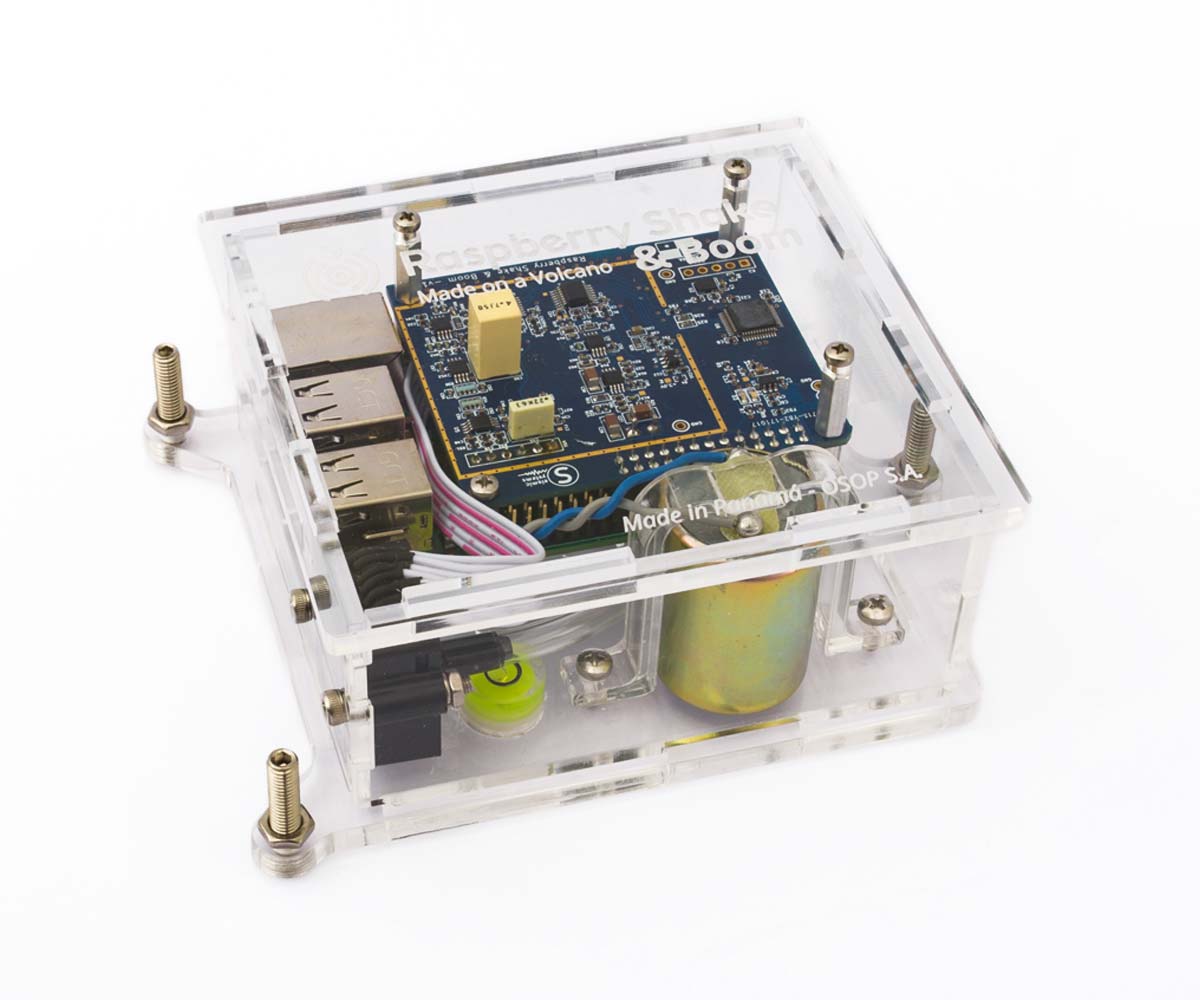 RASPBERRY SHAKE & BOOM
The FULL package! Detect the shakes on the ground and the booms in the atmosphere as the Shake & Boom combines Earth motion and infrasound sensors to capture everything around you, above and below.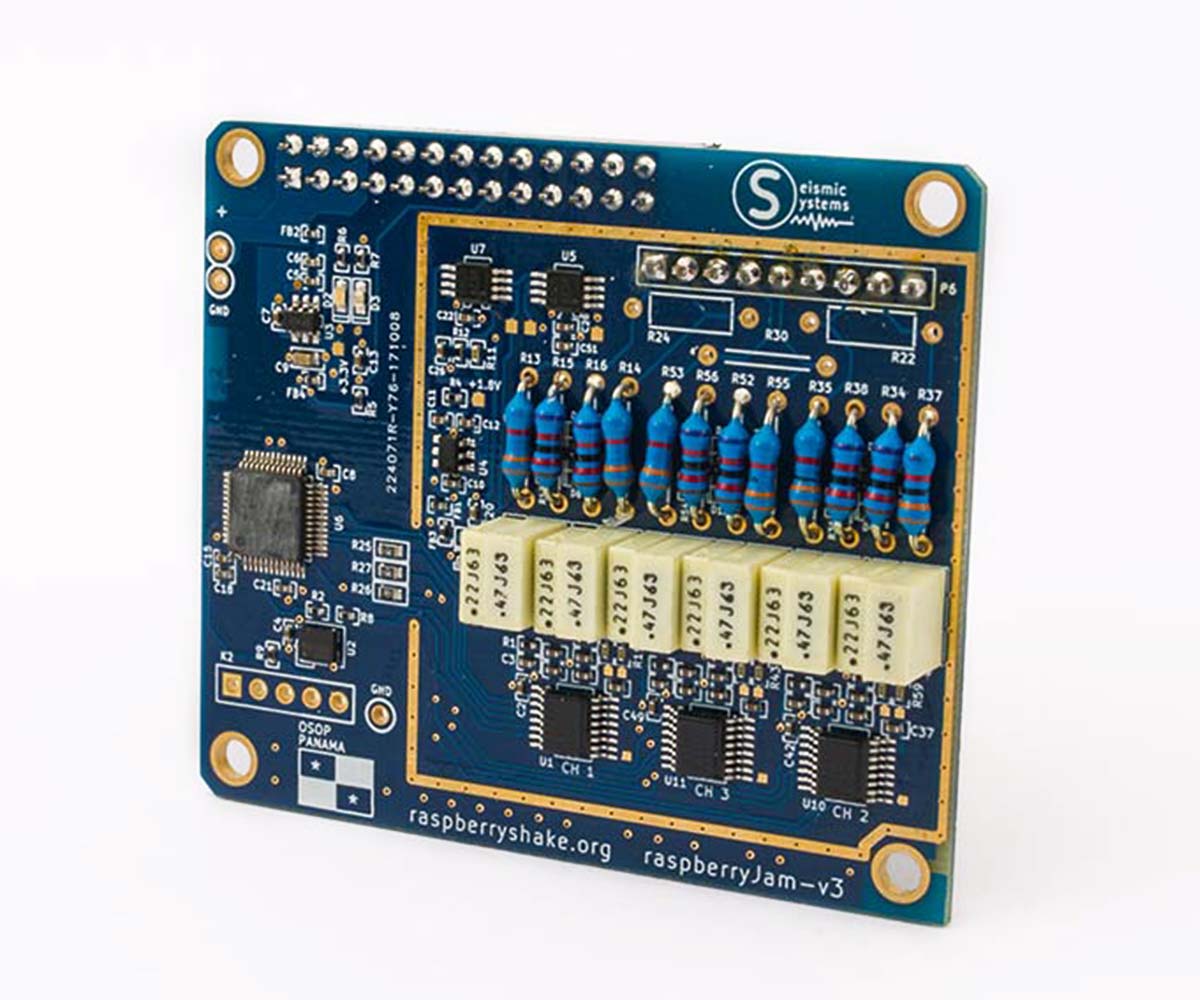 RASPBERRY JAM
If you have a lot of sensors and need a flexible yet powerful digitizer to capture results, the Raspberry Jam is the answer! Compatible with a huge range of sensors.
WHAT'S UNDER THE HOOD
Raspberry Shake is a very clever little custom circuit board, that fits right onto the most popular single-board personal computer, the Raspberry Pi, transforming it into a professional grade personal seismograph. It is probably the smallest seismograph of its caliber in existence, but don't let its size fool you – It can record earthquakes of all magnitudes, from the vanishingly small blips that are imperceptible to human senses, to the big destructive earthquakes that regularly happen around the world.
As soon as the Raspberry Shake is plugged in and set up, you can see, record and analyze the Earth's motion in real time!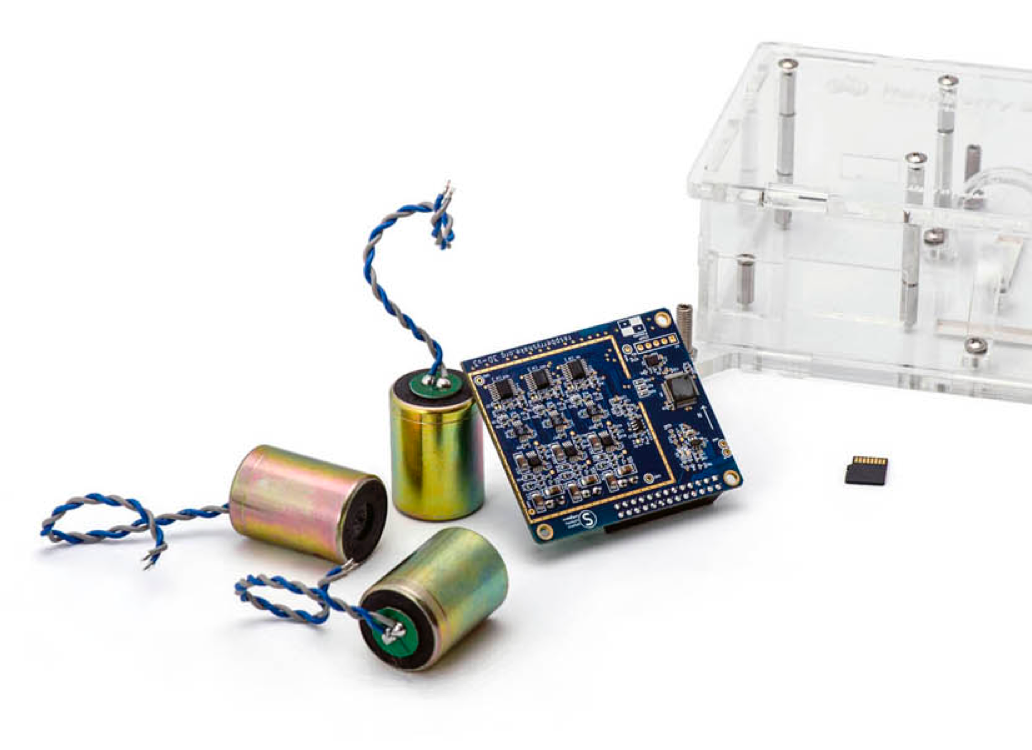 RECOMMENDED APPLICATIONS
The Raspberry Shake/Boom will allow you to monitor motion live from your computer. You can record many days of these vibrations to review in 24-hour plots on a single screen and examine in detail any part of the recording.
Join the network and read the ShakeLetter!