CAPTURE RESULTS FROM YOUR SENSORS
Add your own sensors with the RJAM! This powerful 24-bit universal digitizer is a turnkey solution for seismology, compatible with most seismometers and infrasound sensors. 
The RJAM supports three channels of single-ended and differential-ended signal inputs, passive and active sensors. This makes it highly versatile and means you can add a variety of sensors from short-period to broadband seismometers and infrasound sensors. 
We have had many inquiries over the years for a device that allows scientists and hobbyists to use their own sensors. Now you can with the RJAM!
Full technical details and specifications:
CHARACTERISTICS
Professional 24-Bit universal digitizer

Cost-effective solution to connect your own seismological sensors

For use with passive and active sensors

Compatible with broadband, short-period, infrasound sensors and more

Customization options available

SeisComP3 compatible with Native SeedLink Server / miniSEED

Earthquake Early Warning (EEW) capable

Fast sample rate at 100 sps

Network Timing Protocol (NTP) with GPS timing supported
Geophysical institutes

Seismology hobbyists

Professional Seismologists/Geophysicists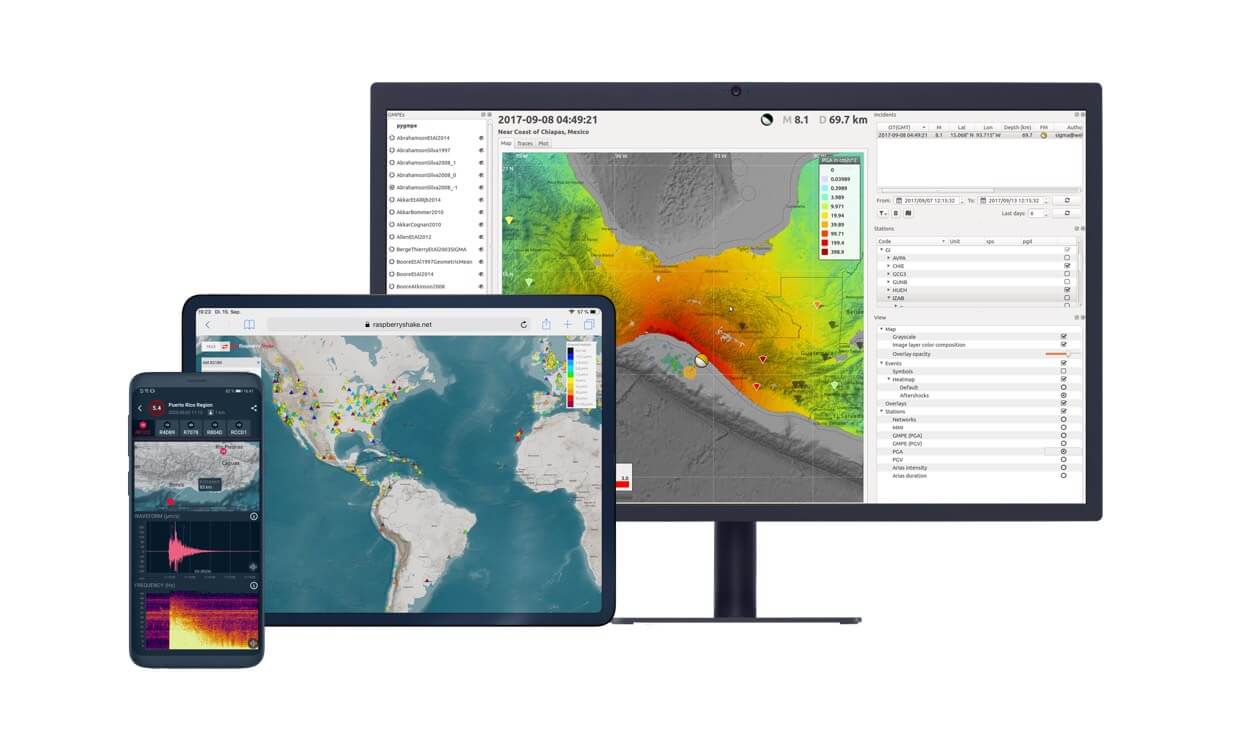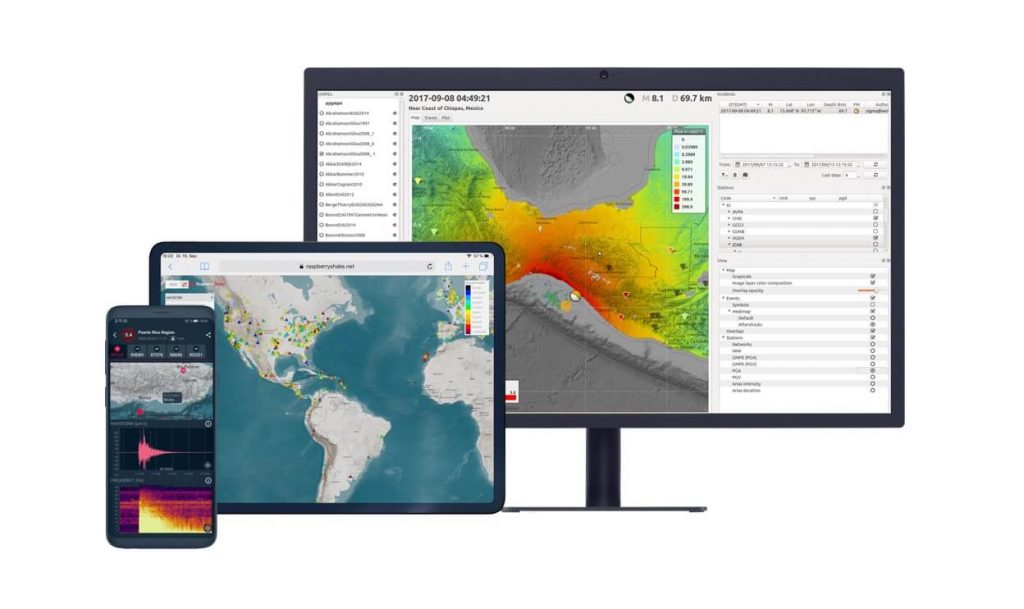 Compatible Software
Easy web-based configuration
ShakeNet mobile app for data visualization and earthquake monitoring
Web-based applications for data visualization compatible with Firefox/Chrome/ IE
Desktop applications for data visualization compatible with Windows, Mac and Linux
Compatible with all industry-standard seismological applications (e.g., ObsPy, SeisComP3, Earthworm)
Join the network and read the ShakeLetter!