RASPBERRY BOOM
ATMOSPHERIC INFRASOUND MONITOR
DETECT INAUDIBLE ACTIVITIES
Uncover the inaudible mysteries of infrasound with the RBOOM! Using a sophisticated acoustic pressure transducer, the RBOOM is able to detect the imperceptible infrasonic wave signals in our atmosphere, from a multitude of fascinating sources.  
With an output of 100 samples per second, the RBOOM incorporates an infrasound sensor, digitizer, hyper-damper and computer.  This provides an all-in-one portable solution, with the turnkey version ready to go out of the box.
From incoming harsh weather, planes flying overhead, gun fire and nuclear testing, to volcanoes erupting on remote islands in the Pacific Ocean and meteors exploding over the Atlantic… See all these and more.  Discover the untold secrets that are out there with your own RBOOM!
Full technical details and specifications:
CHARACTERISTICS
Plug and play professional infrasound monitor

Detect inaudible infrasound signals from a huge number of sources

Cost-effective to install in remote areas

Free access to Raspberry Shake's advanced ecosystem of

services

Join the largest citizen powered infrasound network in the world!

Fast and easy set up

DIY and all-weather options available

SeisComP3 compatible with native SeedLink server / miniSEED

24 bits ADC, Sigma-Delta, 144 dB dynamic range

Network Timing Protocol (NTP) with GPS timing supported
Gadget lovers and Raspberry Pi enthusiasts

Makers(DIY) and hobbyists

Citizen scientists

Educational Facilities

Teachers/Professors

Institutes interested in densifying their network with infrasound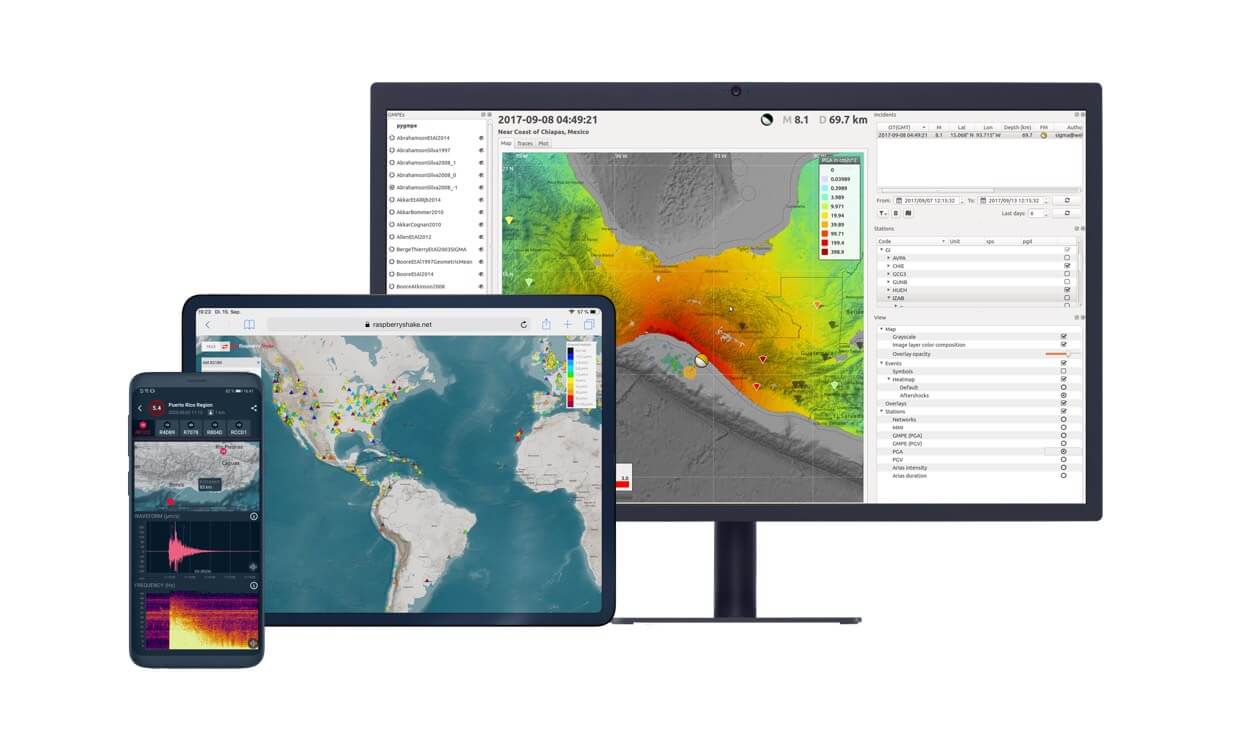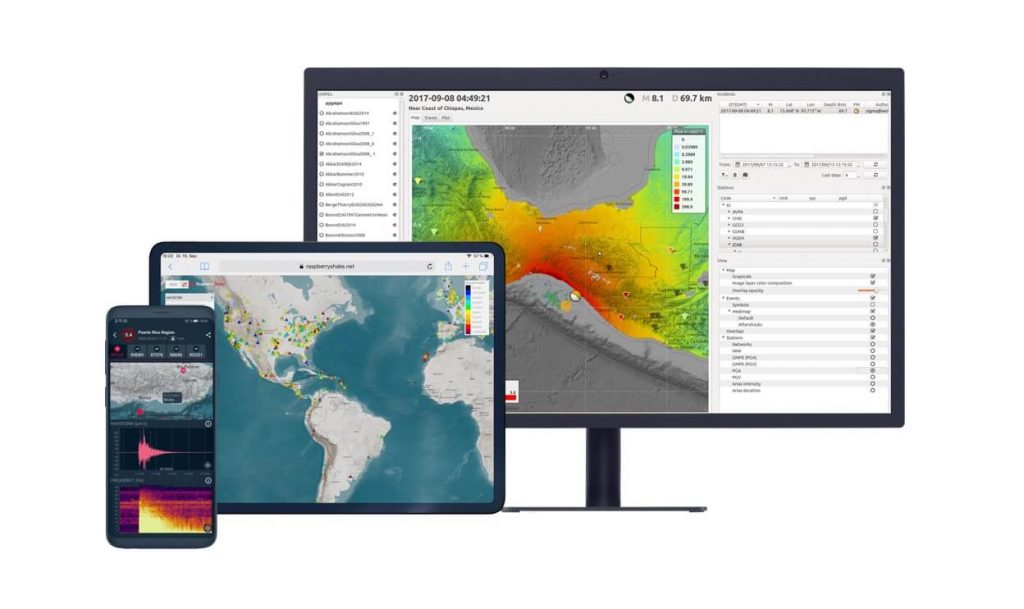 Compatible Software
Easy web-based configuration
ShakeNet mobile app for data visualization and earthquake monitoring
Web-based applications for data visualization compatible with Firefox/Chrome/ IE
Desktop applications for data visualization compatible with Windows, Mac and Linux
Compatible with all industry-standard seismological applications (e.g., ObsPy, SeisComP3, Earthworm)
Join the network and read the ShakeLetter!