Update 0.9 released. Includes GPS option.
We just released the 9th software update for Raspberry Shake. This update fixes a few minor bugs that were reported on the Google Group and adds some new functionality.
As before, this and all future updates are automatic and do not require you to do anything. Within a week's time, your Raspberry Shake will automagically update.
ver.9 includes:
Added support for GPS timing solution
Swarm config file is regenerated if IP address changes between reboots
More accurate assessment of NTP to eliminate possibility of false positives
RS now better handles out-of-order restart of components (router, IP address assignment, etc.)
Loads of under-the-hood stuff to improve overall experience
For full details and links to updated documentation, please see the ChangeLog
More updates with new features to come soon!
See here for the new SD card image (will be available on Monday).
Get the most out of your Raspberry Shake. Read on for LOTS more exciting news.
New Kickstarter Campaign this March!
Raspberry Shake has run not one, but two successful Kickstarter campaigns. Can we do it again? This March we shoot for a hattrick, bringing you a whole new sensor. Stay tuned for the official announcement later this week. And look for clues on social media: @raspishake.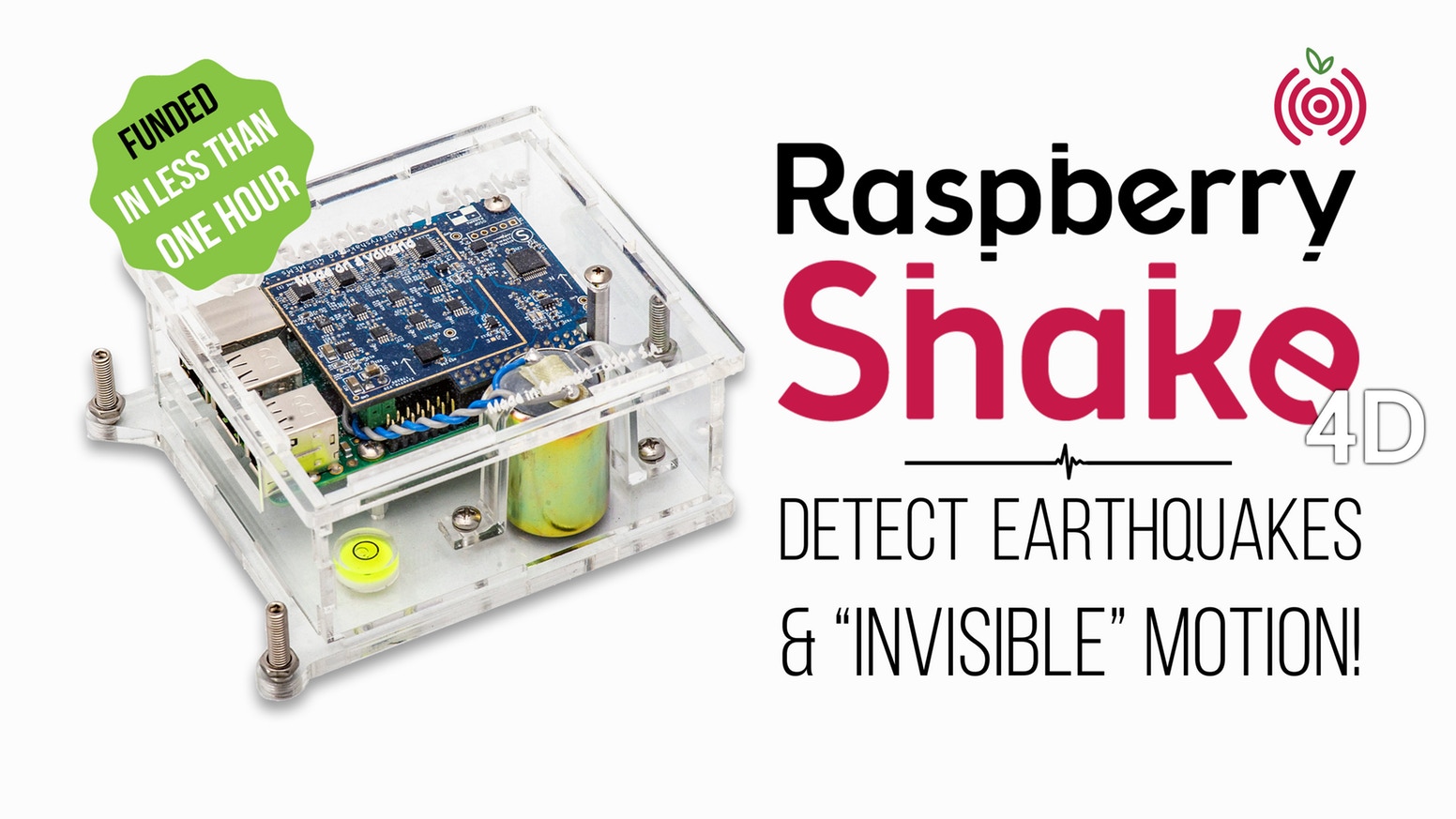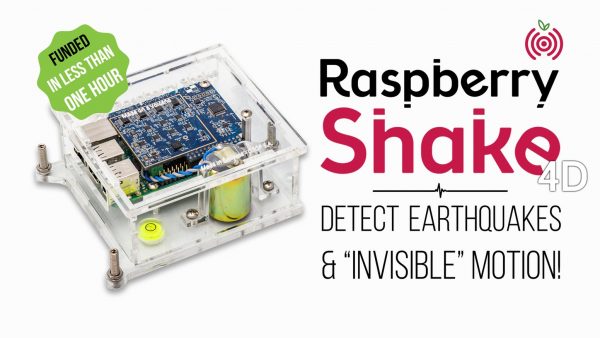 Talking about new sensors, ours was on hand for the launch of SpaceX's Falcon Heavy last week: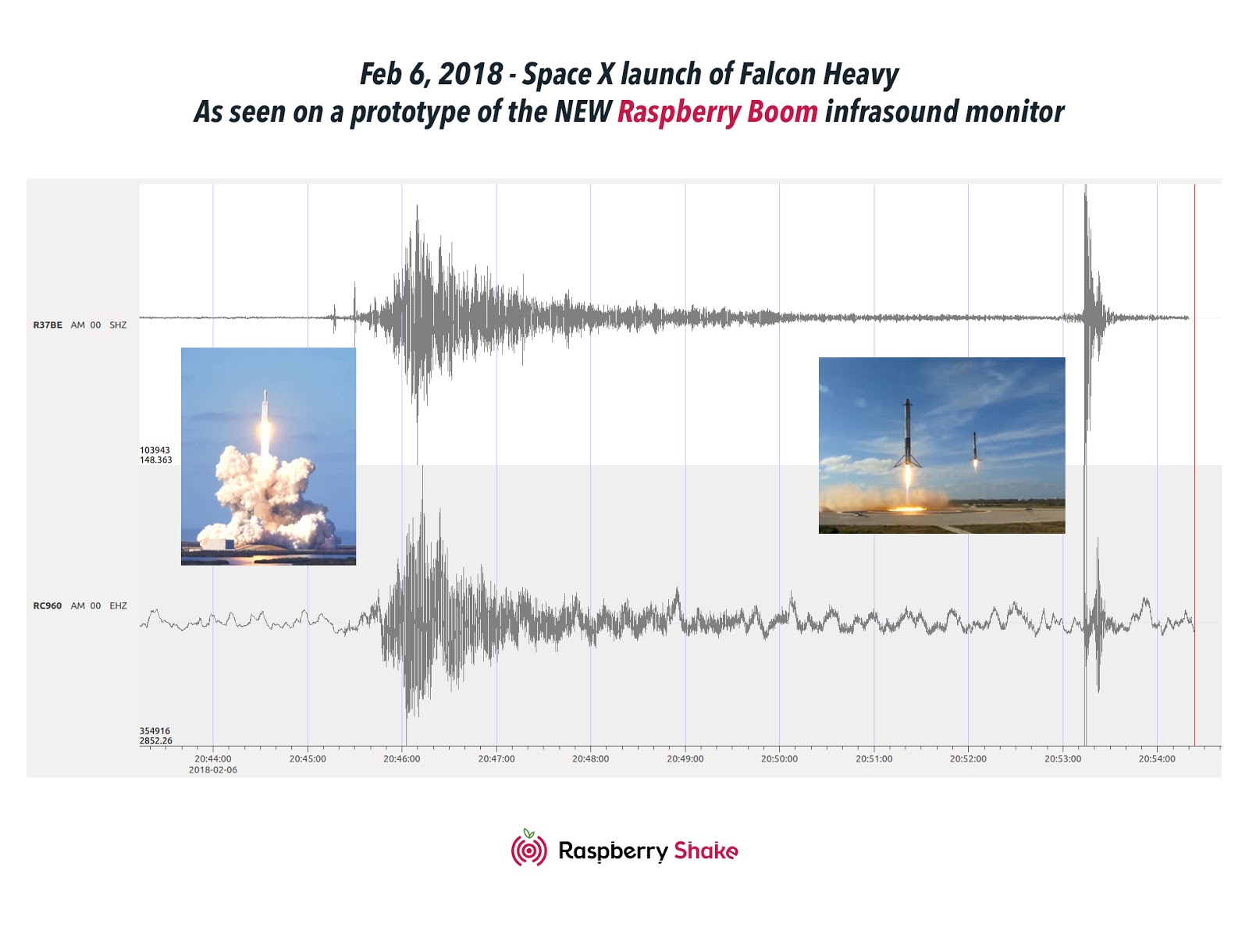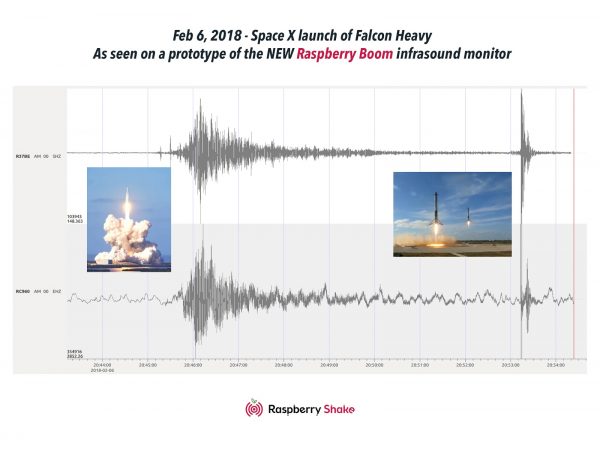 Students in Oklahoma collect earthquake data
The RaspberryShake is a great way to learn more about seismology and earthquakes at school and university. @laceylett @kfor talk about its use at a school in Oklahoma as part of a program by the Oklahoma Geological Survey (@OKgeology).
Click on the image below to watch the video:
Raspberry Shake founders head to England for BGS Citizen Seismology meeting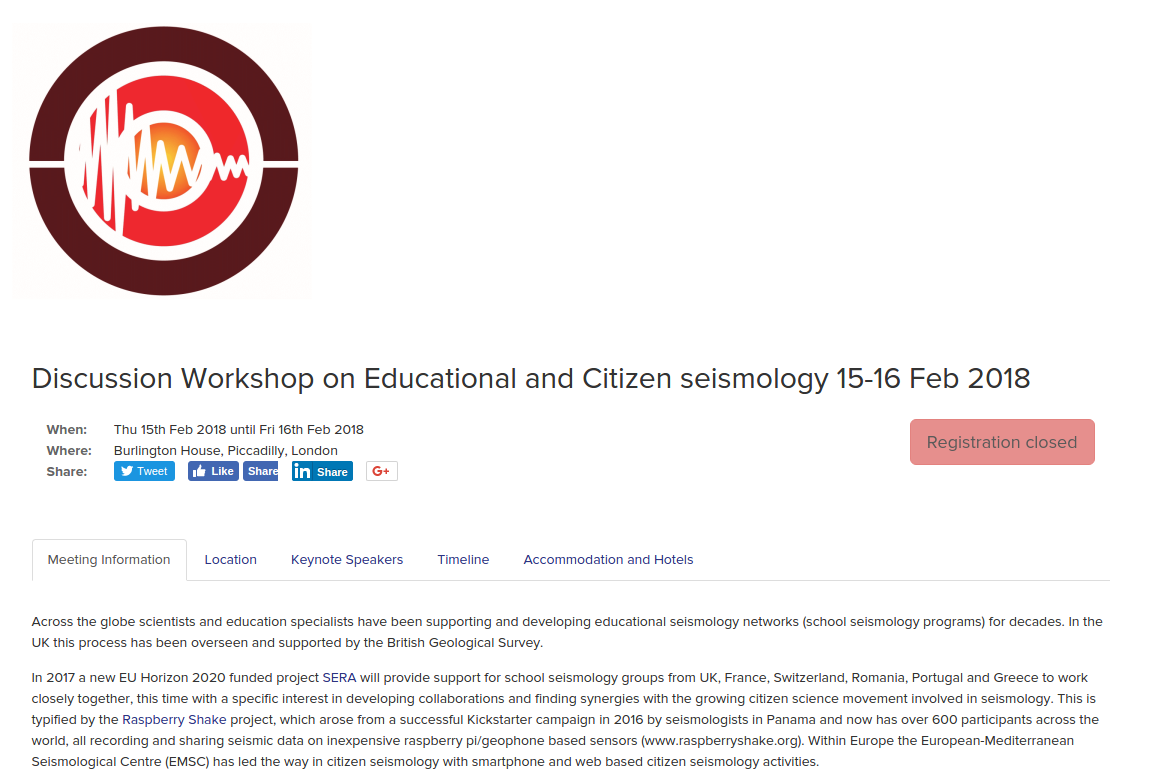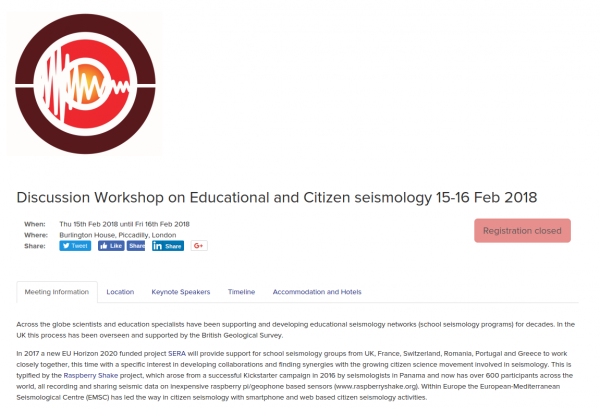 What's inside Raspberry Shake's geophone?
Ever want to just cut it open and see? We did just that. See our latest addition to the manual here for photos and videos.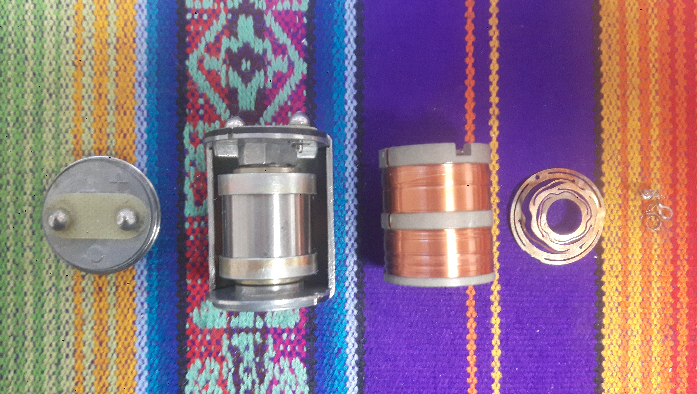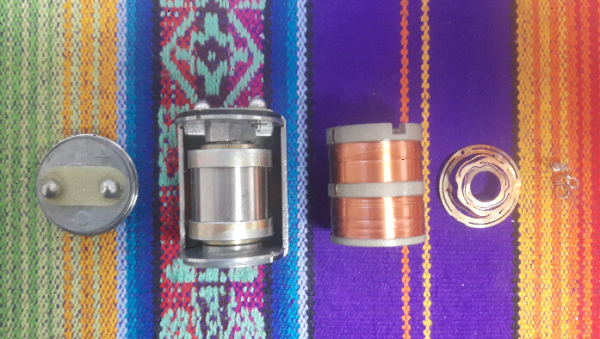 500 stations online and climbinggggg!
Over 500 Raspberry Shake seismograph stations are now online! Thanks for the nice plot @d3noob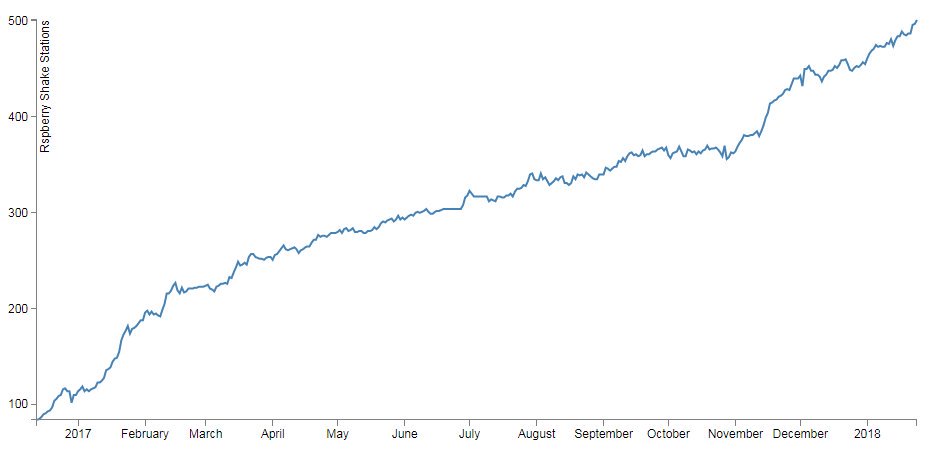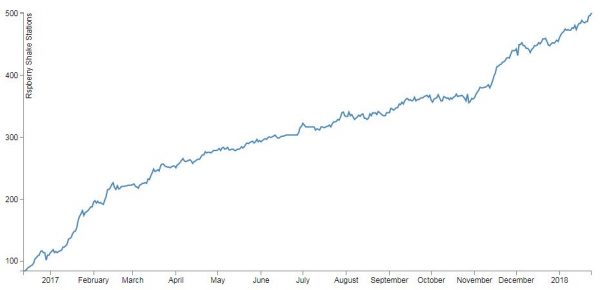 Earthquake solutions by Raspberry Shake
This means that YOU are now your own source of earthquake solutions.
For example, see EQInfo for the recent earthquake in Alaska: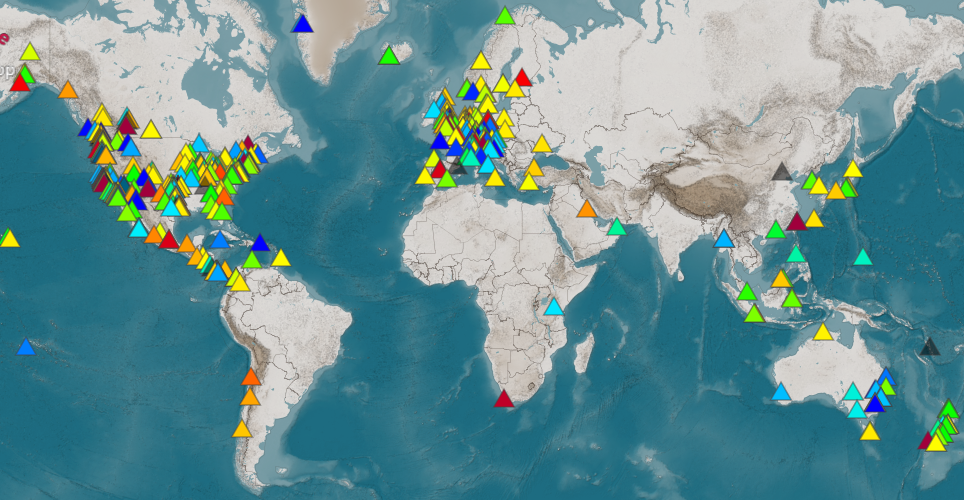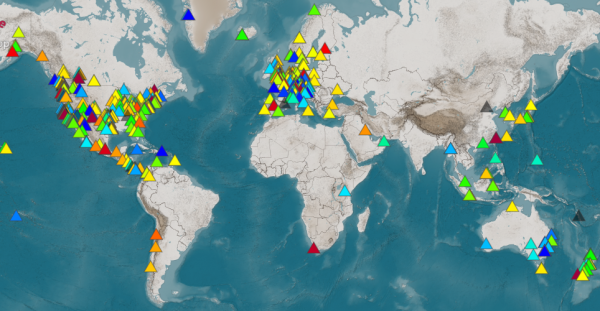 The denser the network, the faster and more accurate the earthquake solutions. So please help us spread the word.
Become a Raspberry Shake Affiliate or Reseller
Generate passive income by becoming a Raspberry Shake affiliate! Get your own unique coupon code to generate money for you. Post it on your Social Media networks, website, YouTube channel, shop etc and start earning today!